21st Annual ECSS Congress in Wien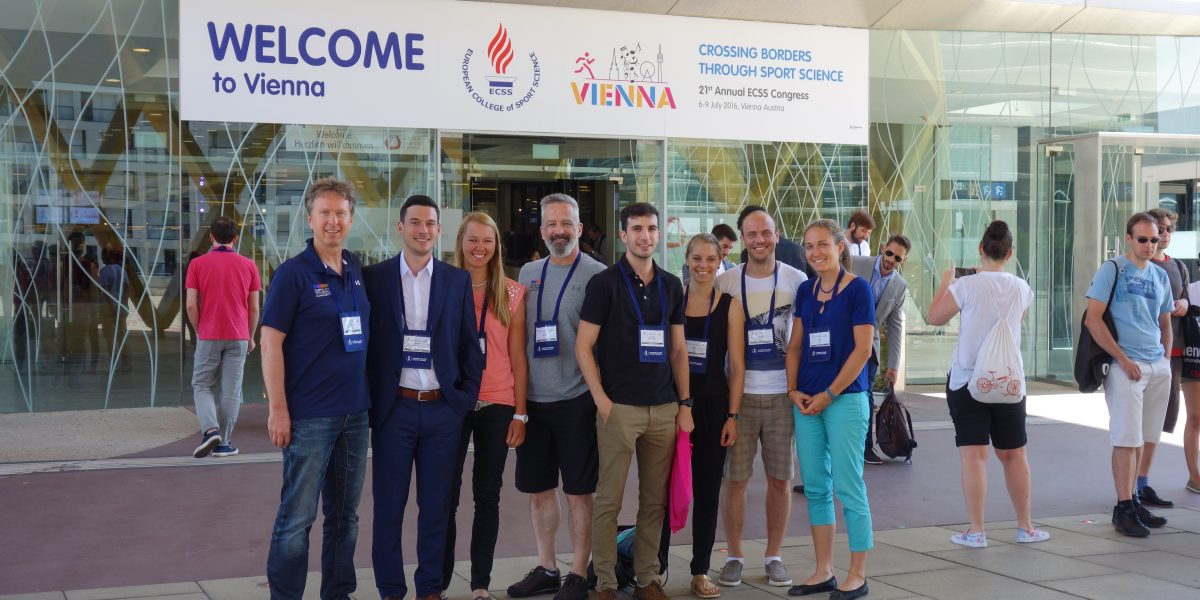 Der 21. jährliche Kongress des European College of Sport Science (ECSS) fand heuer zum ersten Mal in Wien statt und somit zum zweiten Mal in Österreich, nachdem er 2003 in Salzburg durchgeführt wurde. Der ECSS ist einer der weltweit bedeutendste sportwissenschaftliche Kongress, bei dem heuer ca. 2800 SportwissenschafterInnen aus über 70 Ländern weltweit teilgenommen haben. Auch heuer waren MitarbeiterInnen des Olympiazentrums an diesem Kongress vor Ort, präsentierten ihre neuesten Erkenntnisse aus den laufenden Forschungsprojekten und tauschten sich mit weltweit renommierten SportwissenschafterInnen aus.
Vom Olympiazentrum präsentierten Christian Raschner ("Development of a multi-axial mechatronic strength training and testing device"), Carson Patterson ("Long-term testing of eccentric strength in elite female Austrian ski racers and its relationship to racing performance"), Antonio Perez ("Limb symmetry index and leg dominance in Austrian youth ski racers") und Lisa Müller ("The influence of maturity status on the relative age effect in elite youth alpine ski racing and soccer in Austria").